Whether an app is developed with IntelliJ IDEA, Eclipse or Android Studio, the Backendless library (jar) for Java/Android must be referenced as a dependency.
The library includes all the APIs which provide access to the backend functionality.
The library is deployed to the centralized Maven repository which makes it trivial to import it to any Backendless-powered app.
The steps outlined below offer the detailed instructions for referencing the library in Android Studio:
Open the Project Structure window and select your app module
Click the Dependencies tab.
Click the + icon at the bottom of the window and select Library dependency.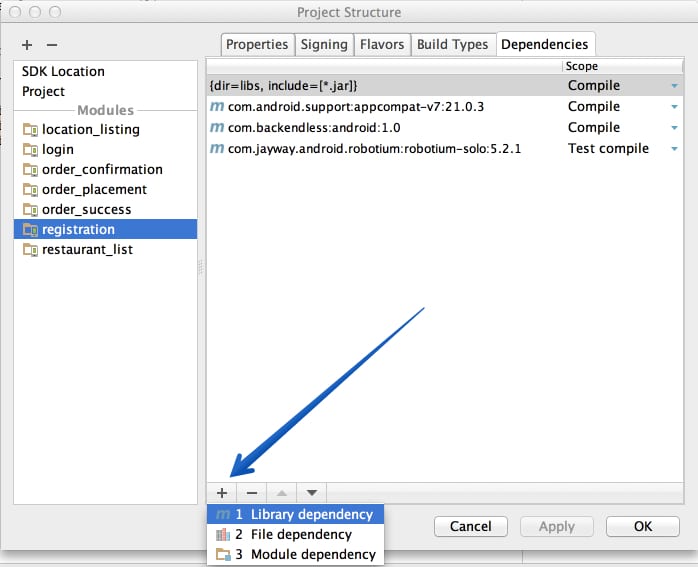 4. Type in backendless in the search bar and click the search icon (magnifying glass).
5. Android Studio runs a search in Maven repository and displays the latest available Backendless library: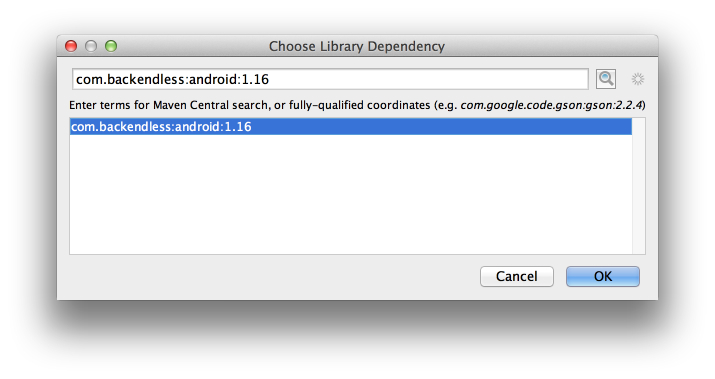 6. Select the library and click OK.
This is by far the simplest way to get the Backendless library referenced in a project. There's no need to explicitly download anything from Backendless site and it is possible to manage the dependency extremely easily.