Studying the process of building a restaurant app which can process mobile-to-go orders using Backendless a developer comes across a proposed schema for the database design for this sample.
As the first step in building the application, it is put together a rather simplistic user interface mockup for the future app.
The mockup is demonstrated below: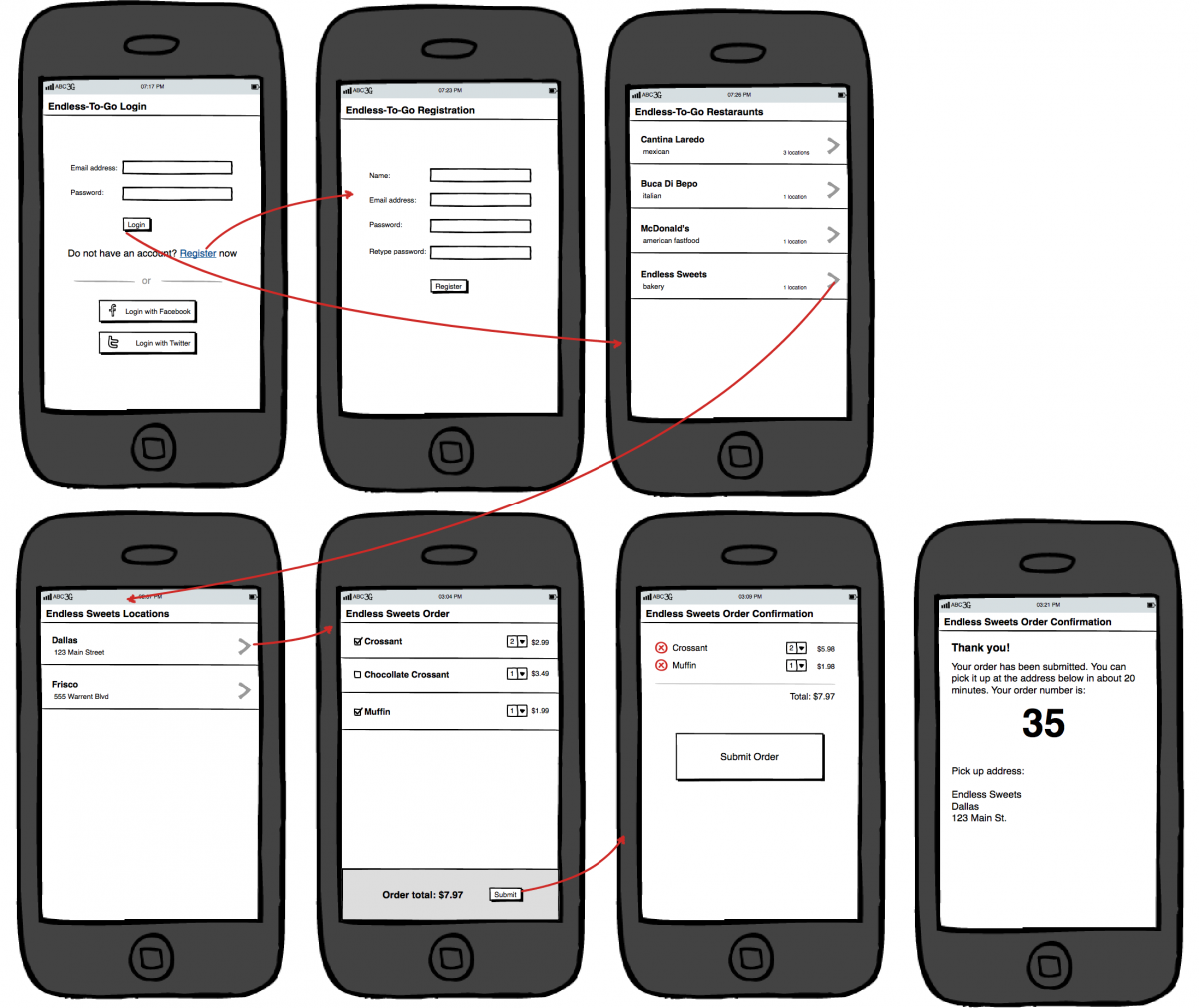 The UI is not a distant departure from the database schema. The only change I can think of is the introduction of the "cuisine type" for the Restaurant entity.
Consider the updated schema below: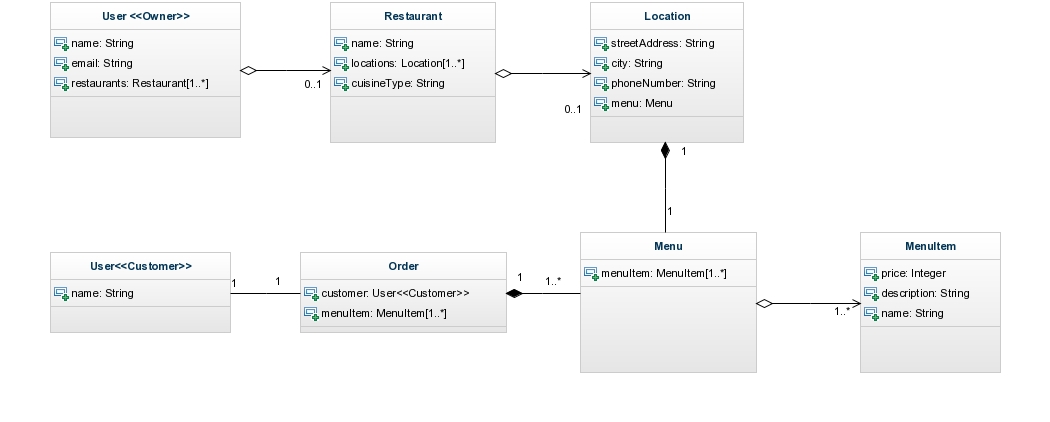 The next step will be a series of posts where we design the client-side of the app for Android and iOS. Additionally, there will be explored and reviewed various Backendless features as a developer moves through Backendless Knowledge Base.