I don't understand the UI for timers. I have three timers, but there are also three "drafts" that hold the codeless logic.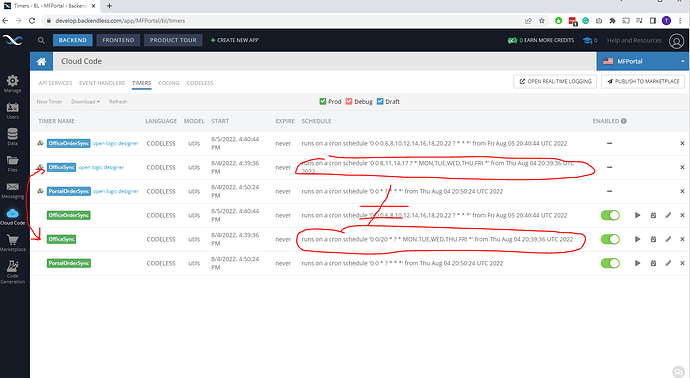 It seems like the green things hold the details of the timer, and the blue things are what get executed. Is that right?
Why are the blue things drafts? I don't understand the concept of a draft in this context.
If the blue and green things work together, how do I change the timer schedule? I changed the execution time for the green thing, but it doesn't change when the blue thing runs.
I can't find a video about this, and the help docs simply describe the general concept.
Thanks,
Tim