Hello,
I am trying to save objects to the database in relation to another table.
(scenario ::>> i have a table with a list of vehicles, and a table called fuel requests.)
When a user selects the vehicle plate number, and fills in the fuel litres and presses the button "create order, i want to save the data to table fuel requests in relation to that vehicle selected.
This is the UI.
searching and selecting vehicle works fine. !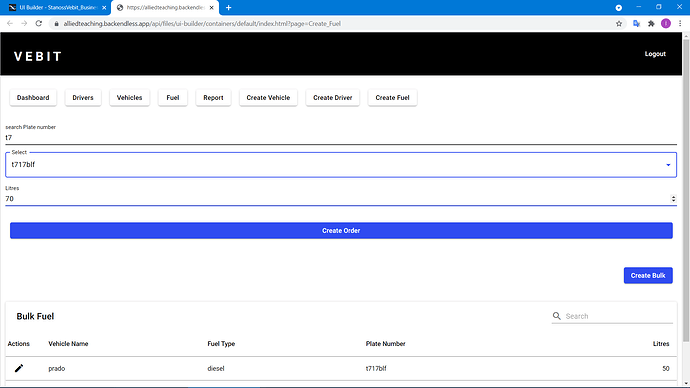 This is my codeless logic for now…I am stuck here (As it is, it saves the object to the database but it doesn't create a relation to that vehicle. )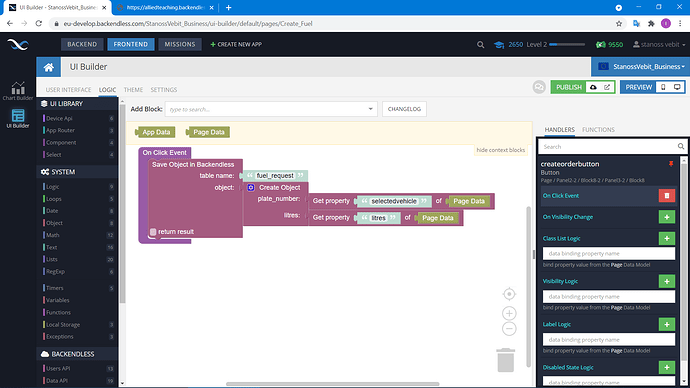 Stanoss