This mission includes an demo video. Here are the specs: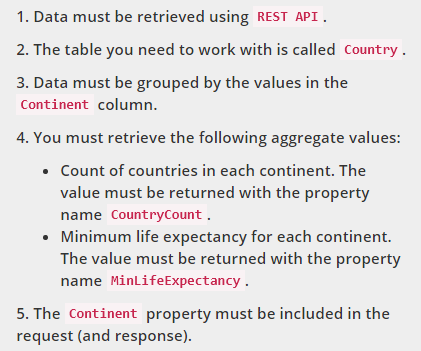 At the end of the video, the final results look like this: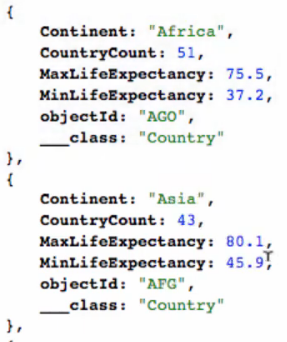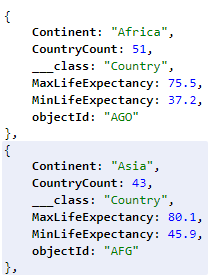 This is my REST statement URL: My REST Statement
…48199200/14FAC9EE-9B3C-4F55-9EDD-F57F8C3B0847/data/Country?
property=Continent&property=Count(Continent) as CountryCount,
MIN(LifeExpectancy) as MinLifeExpectancy,
MAX(LifeExpectancy)as MaxLifeExpectancy
&groupBy=Continent
&where=IndepYear>1900
Looks good to me! Any idea why my this Mission isn't catching and being marked complete?