App ID: D3828E7D-B42E-B69F-FFFC-EFE55E612400
Hi guys, I'm having a timeout problem with some business logics. They worked fine and I didn't change anything. Here is a screenshot of the blocks. It's used to update the ranking of observations based on certain columns.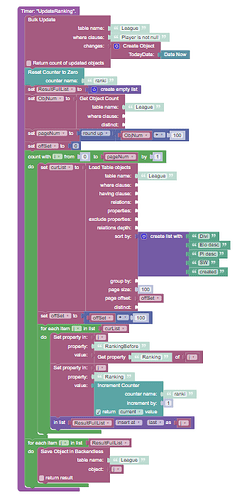 Here's the error message I receive.

I've tested other business logics and they work fine, only this one failed. Thanks.