Hi,
I'm new to backendless, loving the missions and now trying to build my first app, currently using Backendless Version 6.5.4.
I'd like to connect to a 3rd party API (Development quickstart)) to retrieve some data.
I created a simple button in UI builder and the following blocks: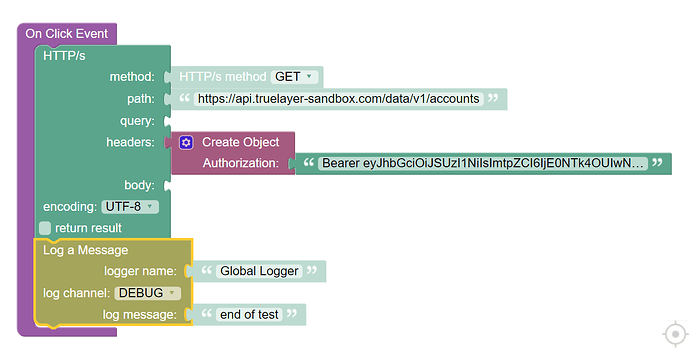 I get the following response in the network tab of chrome.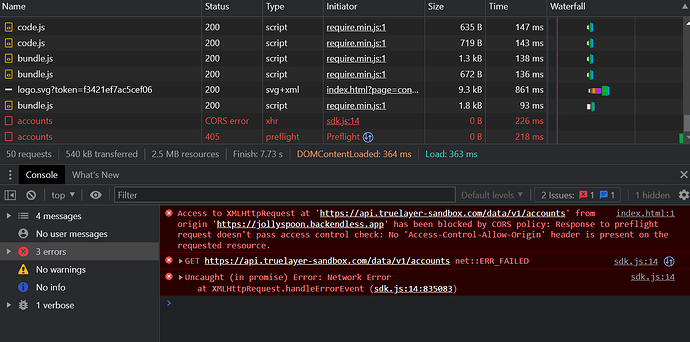 I get a successful response from the 3rd party API when using postman for example.
I've added the following in my 'Domain Control' (not sure if I need to or not but it didn't make any difference).
Any help appreciated!
Thanks,
Matt