Hi, I would like to add the chat option between user to my existing App.
Chatly is a great sample and I'm already add all the necessary tables and columns to Users table.
But I need the dashboard page where handle all the chat with the code-less instructions.
How to do it step by step ?
My first attempt was copy the ui-build (Files/ui-builder/containers/default/pages/dashboard) but was not the only thing necessary…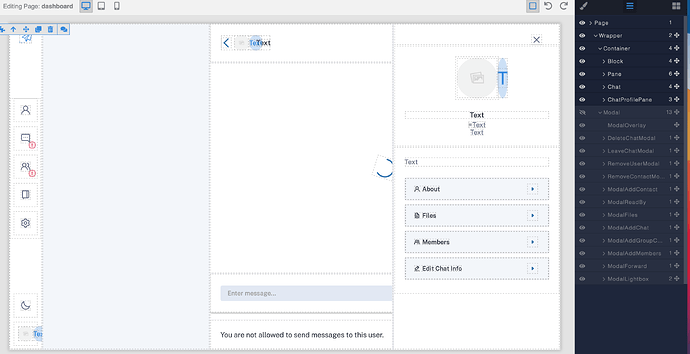 In the middle time I'm copy one by one each Block and function with the code inside but with 3 full days, I'm still copying.
Thanks, Mario