I have an alert block in a tab block. if a number in an input block is negative my submit button catches this and sets the alert title, text, and visibility to true
the only place the alert is called is in the on click event in the submit button ("add filter" )
when I clear the alert by clicking on the "X" icon to the right of the message (this works as expected)
the "on close button " for the alert calls a close alert "alert id"
however when I click on the other tab, and then click back to the original tab the alert comes back.
let me give an example :
here I have a -1 in the constraint 1 field. when I click the add filter button I will get an alert
perfect so far. now click on the "x" to clear the alert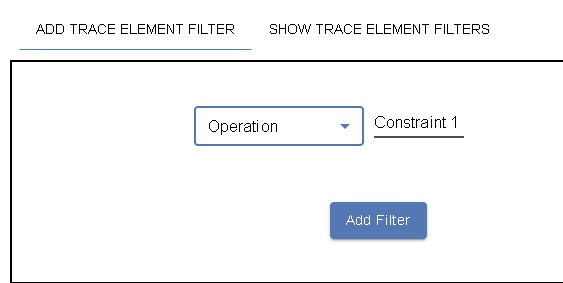 great! now click on the other tab.
so the filter was not added which is perfect! Now go back to the first tab.
and my previously closed alert comes back. Do I need to set visibly for the alert in the "on close button" logic in the alert? seems like I should not have to do that.
thanks,
H