In various methods, we have used REST blocks to write to the database, the reason being that we want to trigger event handlers. It is our understanding that if we use the cloud code Update blocks, event handlers are not triggered.
In order to improve our security, we have added system users and added a method that logs in a system user before each REST block is called. This has allowed us to eliminate the NotAuthenticatedUser permission.
The logic currently is as follows:
we first get the system user from a table that contains user name and userToken
we check if the user token is valid
if not, we log in the user and save the user token to the DB
we construct our HTTP request and sendit.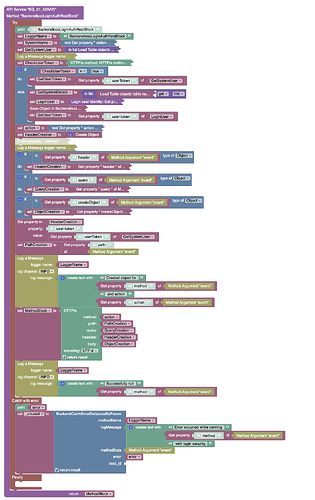 This works but it is consuming a lot of API calls.
As of now, we have 4 System(Admin) users. Each System User are used for one purpose.
System User - Creating data [POST REST BLOCK]
SystemGet User - Retrieving data [GET REST BLOCK]
SystemPut User - Updating data [PUT REST BLOCK]
SystemDelete User - Deleting data [DELETE REST BLOCK]
Is it not a best practice to be using REST blocks and logging them in with system users?
Is there a better way to ensure all REST blocks have an authenticated user role?
Is there generally a better way to do this? Thanks