Hi I am looking to bring information in real-time from the Zoom API into UI Builder.
I have created a calendar in UI Builder that lists tutoring sessions, like this: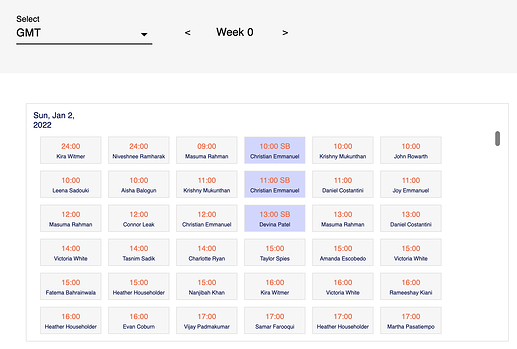 I have successfully tested a Zoom webhook that triggers when new meetings start and I can create the logic to match these zoom meetings with the logged sessions in my Backendless DB.
My question is this: once I receive a webhook and have matched it with a session in my DB, how do I send the info to the UI Builder that this session has now started?
Can I somehow use an event handler so that when the zoom DB table is updated it executes a POST, but where do I direct it to? I would then use color formatting in green/red to tell which sessions have started and which have not.