Hi,
I am fetching table objects in a loop and updating the property of each object. I want to submit changes to all the objects which are changing in iteration.
If we use bulk update where clause is must which I tried also. But, I am unable to update objects.
Please help.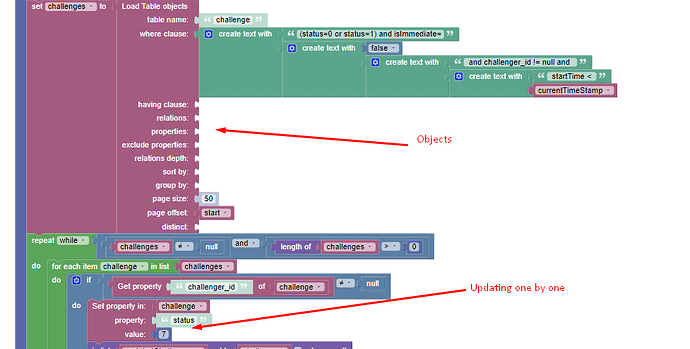 using same where condition used to fetch records.