Hello,
I am writing a codeless API service to receive a JSON object when an in-app subscription is made on an iOS device.
The documentation states that the JSON object will contain one parameter, called "receipt-data"

When I try to enter this as a parameter in the codeless method, I get this error.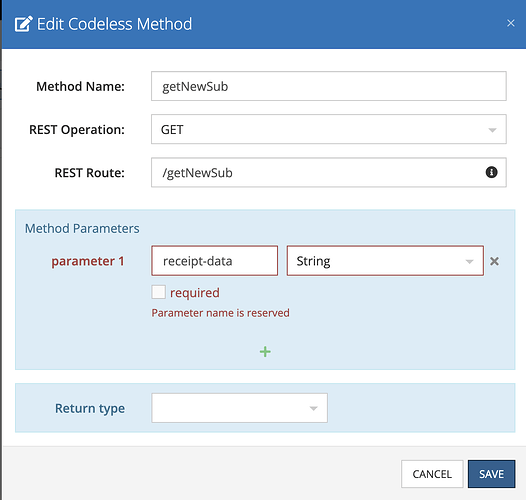 The error seems to occur whenever a hyphen is used in the parameter name. Is there anything I can do to receive this parameter?