Hello,
Today I am trying to access to my backendless app and console but none of them seems to be accessible. Is it due to maintenance or something went wrong ?
APP_ID : 425FC4FD-3376-5BE0-FF52-5BF89CCB0E00
Juste want to add that the application is hosted on EU and I am working on it for 2 months and never faced this issue before.
What I got when trying to access the console :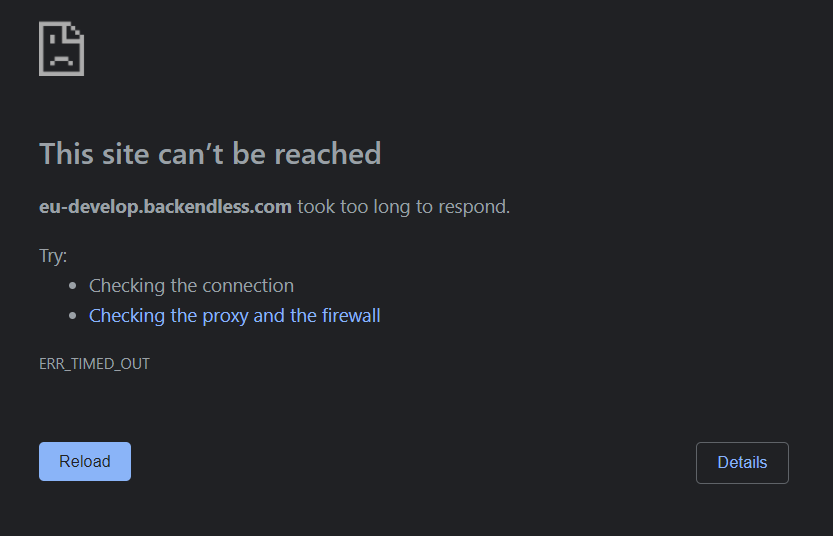 Thanks in advance .