Hi, I have a repeater wherein there are sessions. In each session, I have the Apply for session button. And the session has the parent course title in the block.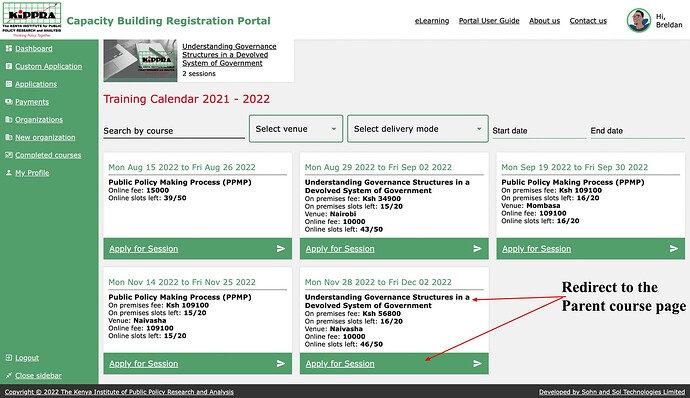 On click, I want to redirect my user to the parent course page.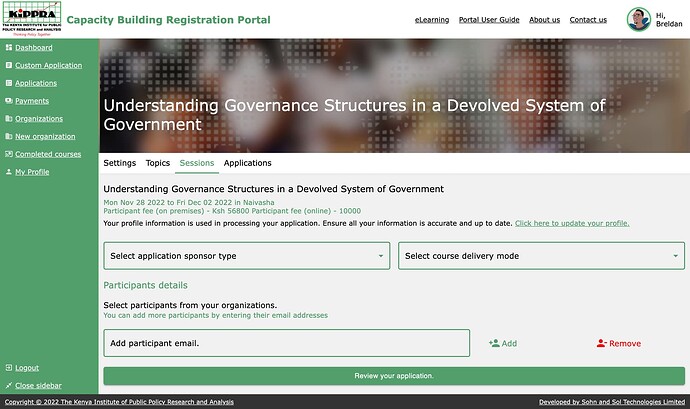 I have the logic to redirect the user to the course page. But I'm not able to add to page data the parent course. A course can have many sessions. So I am trying to check the courses list for courses with sessions containing the current session. Please advise.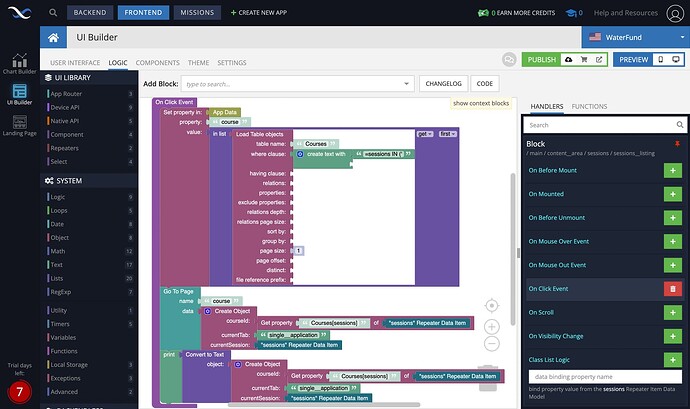 Please also advise whether there exists a better, more efficient approach for this.