I'm trying to save an API response from an external source in a Backendless table. It works except with the nested arrays. The data are coming from an MLS system (Real Estate), each object (Property) has an array for Media (images). My idea is to save the x media files per property in a separate table and connect the property in one table via object relation with the media files from the other table (One to n).
Here is a screenshot how the JSON response looks like: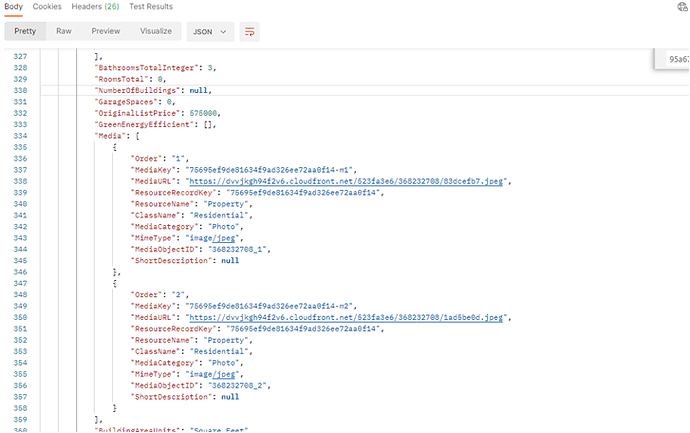 Here is my CODELESS Cloud Code for testing.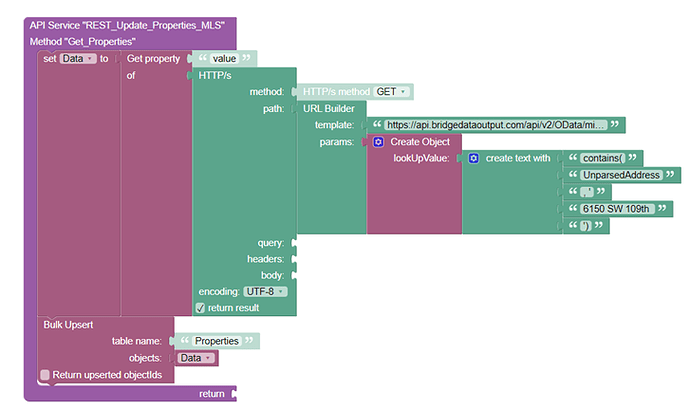 From my table "Properties", I'm trying to save all media in the table "Media" and create a ONE-to-MANY relation from Properties to Media


I tried a bunch of things but most of the time when I'm trying to get the data inside the Media array, I get the error 0 "Objects must be provided and must be an array of objects."
Is that something I can achieve with Codeless?
Thanks in advance!