In the on-page enter block, I first want to see if the user is logged in and, if not, redirect to the authLogin page.
I have simplified the logic to constantly redirecting on page enter -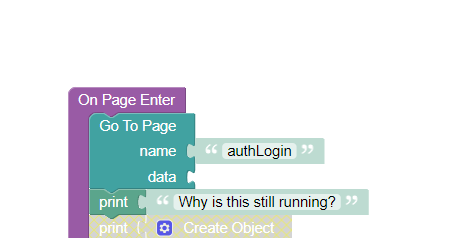 I thought once the execution hits the redirect and leaves the page, the rest of the code would not be executed. But that isn't happening -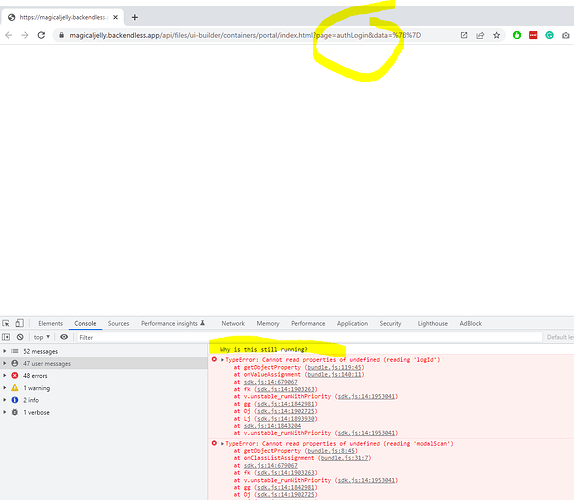 I get a bunch of errors because, without a logged-in user, the APIs to get the data don't run so the variables aren't defined.
I'm confused about the execution order and overall what is happening here.