Hi,
I am trying to save a file on the Before Create trigger on data table I have.
the request item has a property "logo" which will get saved as a file and I want to attach the returned URL to a property "companyLogo" of the RequestItem before its saved.
The saving part is working great, however I am unable to attach the URL to the request item before its being saved.
attached below is my cordless block.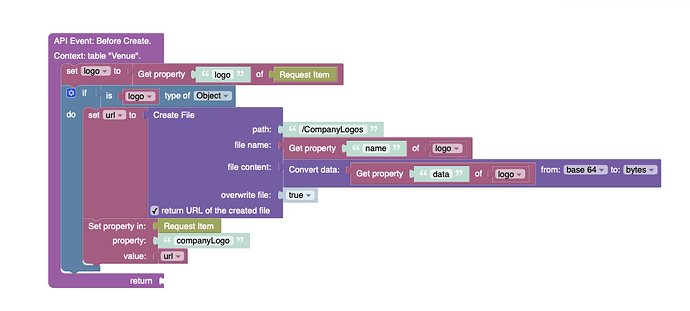 Any help or guidance will be appreciated as I am pretty sure something is wrong with my logic.
Thank you