Hello,
We are in the final stages of launching our app and we have decided to move some of the code server side utilizing Codeless. We have hit a small speed bump and request some assistance if possible.
We have 2 data Tables Venues and Tickets there is a one to many relation between Venues and tickets.
In the Tickets data table we have a "status" column and what we are trying to accomplish is when the "status" column is updated to 4 to create a new object in History data Table and delete the object from Tickets data table. The new created object must include the ownerId and the venues.objectId from the previously set relation.
Everything works as expected however we can seem to get the object id from the relationship the realtime logger keeps logging undefined.

i have attached a screen shot of our codeless block.
in the dataBrowser we have autoload relation on. and on the create object block for the venues property we have tried both response item and the request item to no avail.
and this stage we are certain that the relation is not being loaded when the codeless block is being run.
we have also attempted to use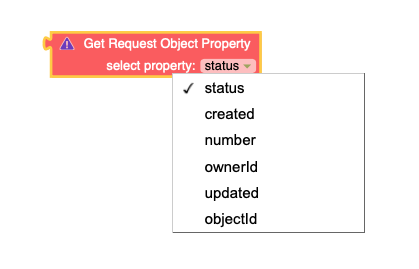 however the "venu" property is not being shown.
Any ideas how to retrieve the parent object id from the relation?
thank you