Backendless Version Online
Application ID: F5376898-F067-441E-9263-EFE187DBB4FF
I am trying to write an API using the business logic. The functionality is to sent a POST request containing a JSON and the 3rd party responds with a generated PDF file.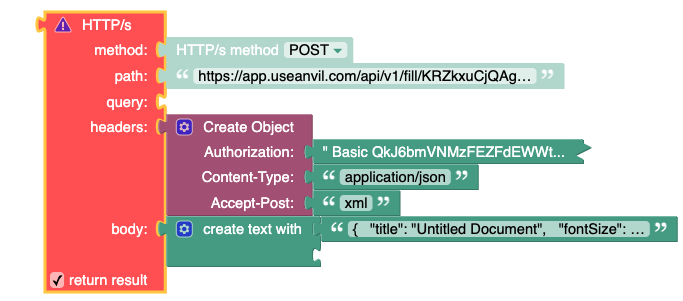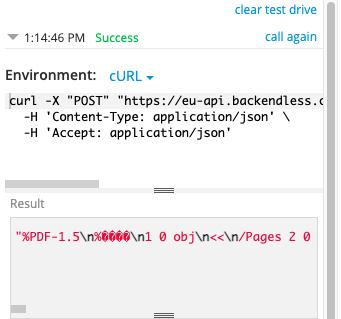 If I connect the Network API http method to my custom API block I can successfully authenticate and there is a return payload (see second screenshot). I want this returned file to be stored in the file server so that I can send it back to the client side for display/print etc. I assume I need a "create file" block but I can't figure out how to set it up correctly.
thanks in advance for any help.