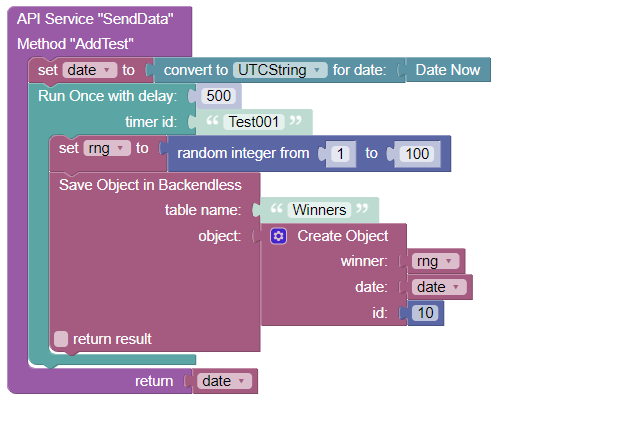 Hi there!
I have been working on some timers in Codeless and it seems that I have encountered some strange behaviour.
When using the Timer On Delay block, it seems that when my delay time setting is less than 200,
the timer runs fine, but when I increase this setting, the code inside the timer does not run anymore.
I think the setting is in milliseconds right?
If this is not working, I'll probably use a delay, but I would like to know what goes wrong with the timer.
Do you have an idea?
Best regards,
Robin