Hi,
I am trying to setup a first integration with Hubspot, using Make/Integromat.
It's the second time that I try Integromat/Make, but I still can't manage to get things to work.
The connection to Backendless seems OK.
I can't really understand what "Select or Enter Manually" means.
If I choose "Select", it doesn't show all fields, and I get an error about the Point data type.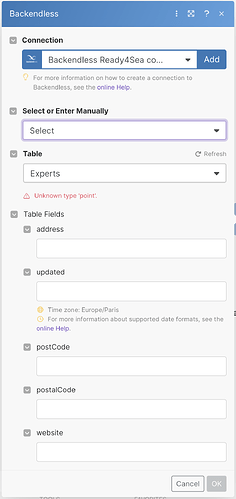 If I choose "Enter Manually", then I am faced with choosing "Map" or not.
If I do, then there is only a blank field. I have no clue what it is expecting.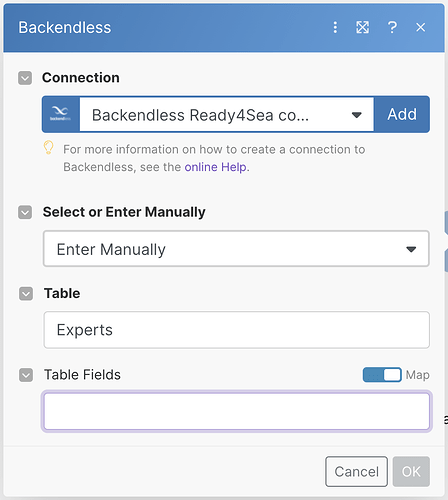 If I don't then I have to map fields together. OK, fine.
Except when I try to, then there is no way for the OK button at the bottom right to activate.
Here is an example trying to just copy one single field (note the grey OK button). Something must be missing, but what ?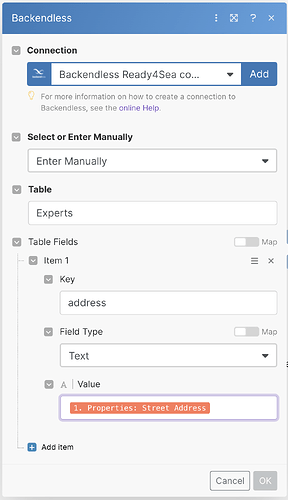 I can't find a way out and would appreciate any pointers. Thanks for your help.
Nicolas