Hi team,
I want to restrict all access to images on the backendless storage so that only authenticated app users/roles can access files in the backendless file storage. After I DENY unauthenticated access to the images folder my understanding is that the way to then get authenticated access to those images is to use API calls with validated user credentials/token.
Therefore I dont want the Backendless Image Component to display an image from a File Storage URL which is an unauthenticated call to storage for example: https://name.backendless.app/api/files/images/ProfileImage.jpg
But rather I think I need a Backendless API call to read the file, then create a DataURL encoding the file contents to base64 and then provide that DataURL to the Image Component so that it can display the image.
I am attempting to do this as a test as follows: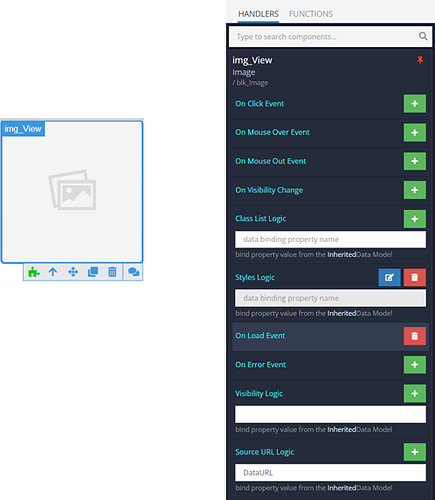 I get the following error message:


Two questions please:
Is this the appropriate way to get authenticated API data access to files/images and have the result displayed in the image component? It seems a bit of effort to display images which should not be open to everyone using the standard image viewer. Is there a better way?
If this is generally the way to do it can you tell me what I need to do to get the conversion of the image to a DataURL to work in codeless?
Thank you
Glenn