Mission: GEO EXPLORER
Task: Create location data column
I've Completed mission but no reward
Problem is resolved, thanks.
Another issue now is that the multiplying part of reward "spin a win" tells me I won 2x to 10x, but the total always reflects a single reward?
after you spin a wheel, did you click Apply Bonus?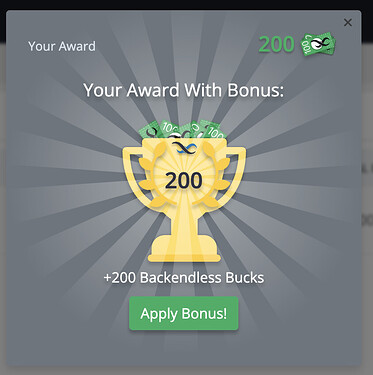 After that you'll see the instructions: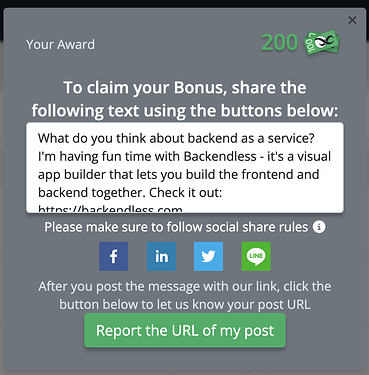 Also please pay attention to the rules: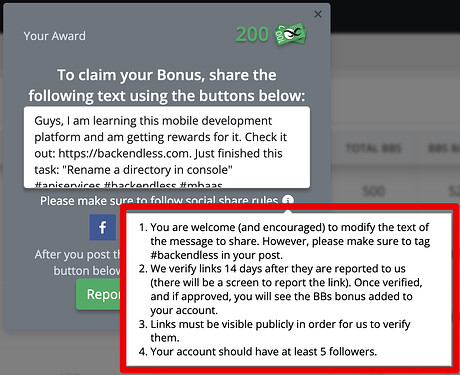 Regards,
Stanislaw
Hi Stan,
Of course I did and posted in my FB account and copied the URLs back.
Best Regards,
Capt. Alex Tamonan
I have checked, and the links you posted are leading to backendless.com, but should lead to your post on FB.