I am trying to create a DB table that contains all the errors my app is causing.
The table contains 4 properties: message, time, method, code.


On every Codeless method, I use a try/catch block, and have
a save object block in the catch segment.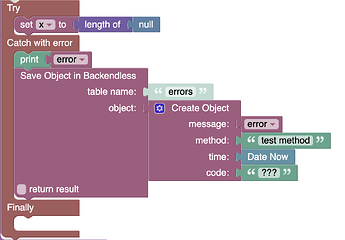 However, the error variable does not appear in the database as it should. Furthermore, I do not know how to capture the error code. Is there a better way to do this?