Mission: CRUD ROOKIE
Task: Add Object With API
I am trying to complete this mission using Business Logic within Backendless. I already have a Table created in the Data section called 'Person'.
I have created logic using the visual editor as shown in the image below: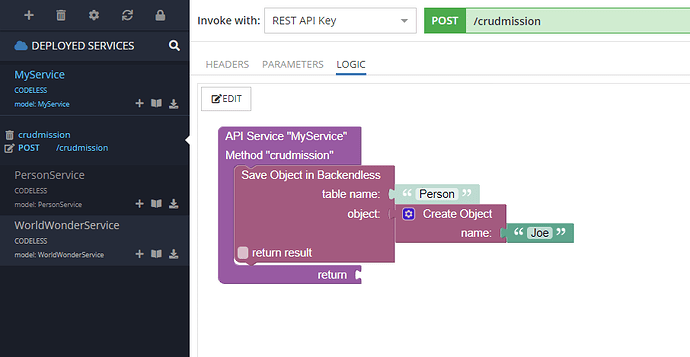 I was expecting this to add in an entry for the name 'Joe' into the Person table when I select 'INVOKE' but it is not working. Any idea what I'm doing wrong?