Hi Team
I'm able to run CodeRunner to test/debug my code either for a Service or Event handler, but when I try to deploy I'm always getting the same error after a few seconds : 502 Bad Gateway.

When I check in the Coding tab, I can find the Hanlder (application.deployment.model), but the package is empty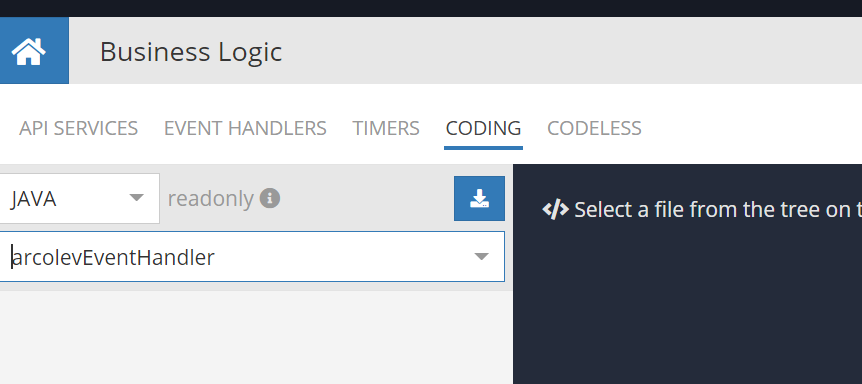 For the service Api I was able to import Jar using the console, but for event handler I don't know if there is an alternative solution??
Thanks in advancce