Hi, I found this description at the website when I was looking for a email tracking ("every email sent is easy tracked in Backendless Analytics".
How to check the amount of emails going out for Welcome, registrations, passwords recovery, etc?
How to check if the emails sent where delivered, opened, clicked ?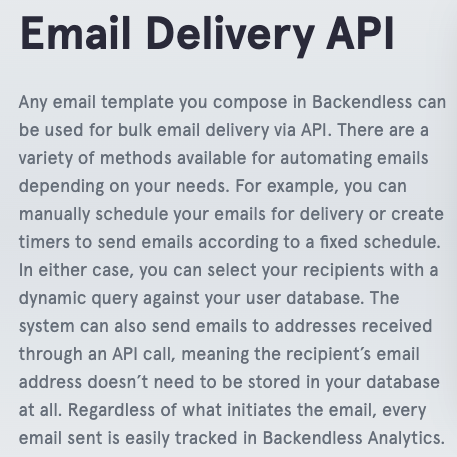 Thanks, Mario