We are currently experiencing a Cannot Read Property of Undefined error.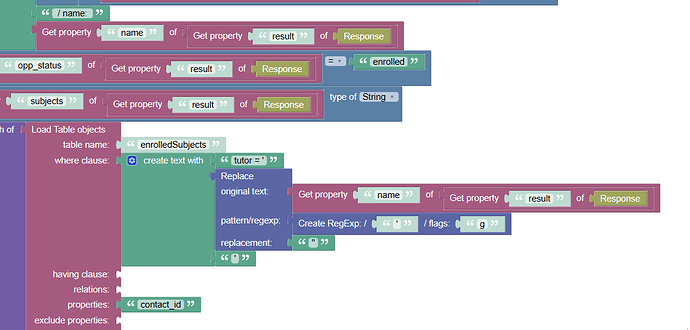 Here's an exaple of the error, as youo can see on the screenshot, I already used the property name of result response on logs and used it again on Load Table objects.

Logs print it out just fine but when I used it on Load Table Object it returns undefined

What should I do with this one?
Thanks for your help.