My app is in production, FB ads are running.
Today my free plan was finished due to api calls (or sth else) and my only way was to go thru MISSIONS MAP and make all the tasks, after which Free Plan (with some limitations, I know) will be unlocked.
Yes I made this and plan is unlocked, but after im clicking "Switch" (see screenshot)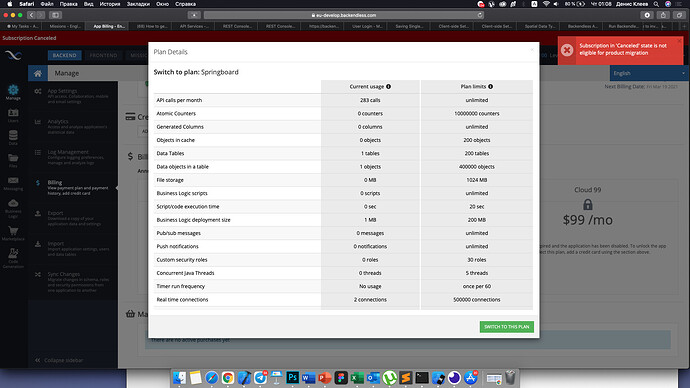 I see the error "Subscription in 'Canceled' state is not eligible for product migration".
I searched thru this forum for simmilar problems and figured out that support team can "refresh" my already ended/cancelled subscription and then I'll be able to switch to new subscription. Am I true? Can you help me, please? Thanks!
Application ID 45A4B942-432F-8D7A-FFD8-E2F105B05400
Project name "English