My app tries to access the current position of a user in order to plot it on a map.
In a browser and on iOS this works fine. On Android, using the Backendless Viewer app, I can't manage to get and display the position.
I used the logging API to return the output of the device API block and it returns an error, but an empty one: there is no detail whatsoever about the error.
Here is the logic: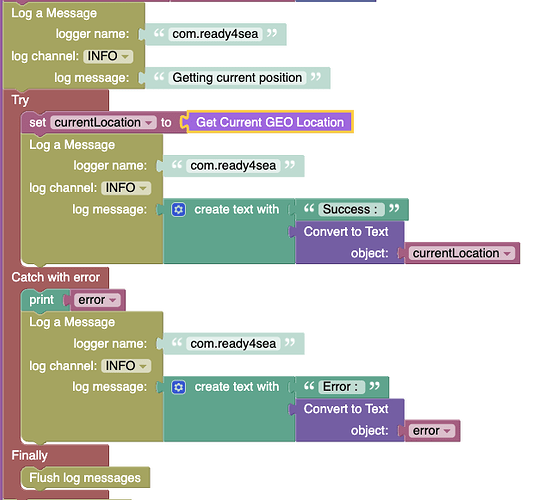 And here is the result:


App ID : D7075715-5086-625A-FFAB-39C2F40FB200
Android version : 11
Backendless viewer app has been granted location permission but it never seems to ask it to the phone (it does not appear in the recent location requests and I never get a prompt to grant the permission).