Hi,
My app is built using UI Builder, and then wrapped into the Backendless Native Mobile App Shell.
I would like to force opening a URL with the native mobile browser rather than in a webview. How can I achieve this ? Even using the parameter true in "Open in another window" still keeps the URL in the webview.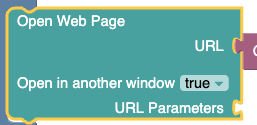 Thanks for your guidance.