Good day.
I am having a problem with a function that used to work before.
This is the error I get on Console: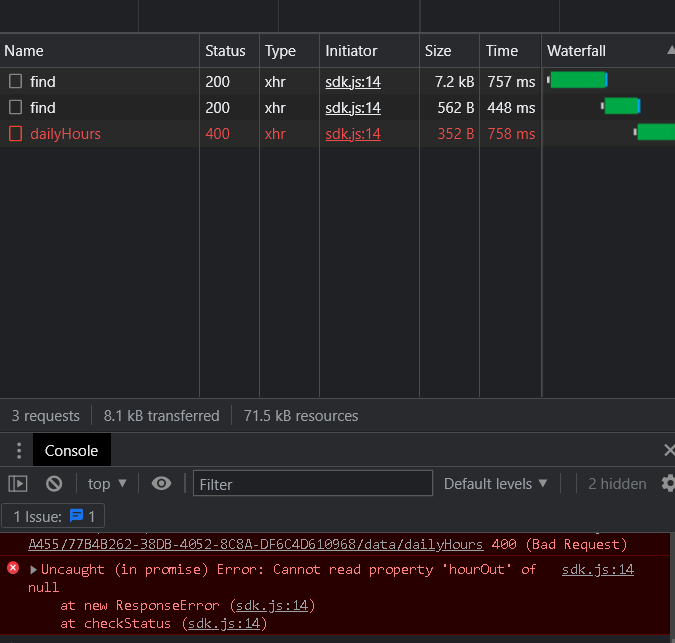 And this is the code that is executed:
Part 1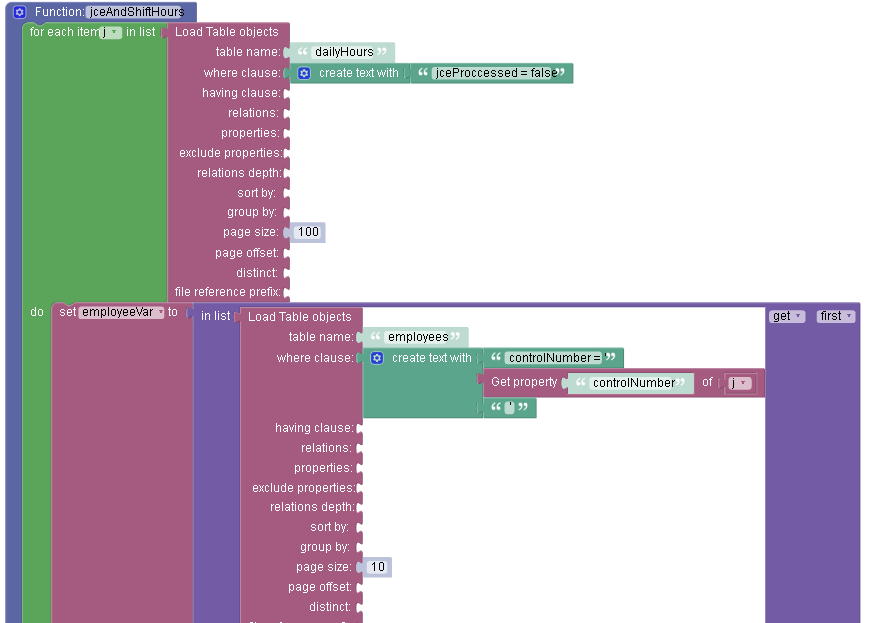 Part2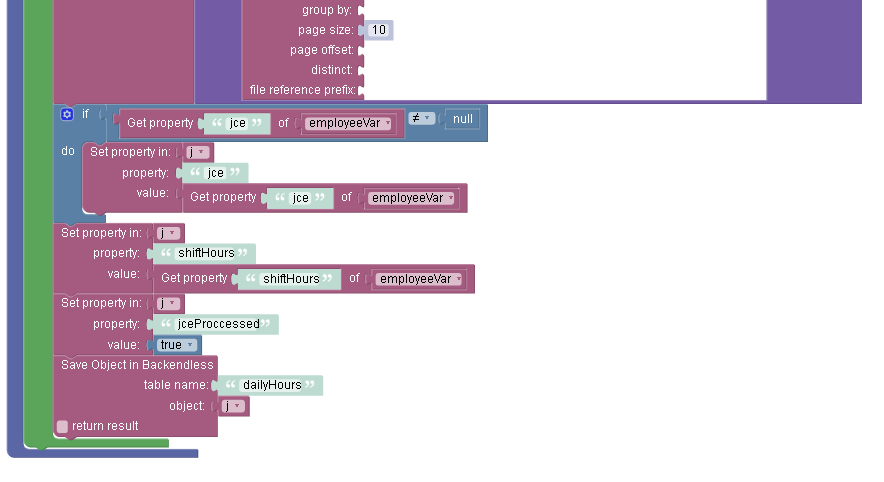 Whats troubling me is the error is on property hourOut, but I am not trying to update or change this property. I am working in 2 data tables. 1: employees - does not have the property hourOut and never had. Table 2: dailyHours which does have the hourOut property, but I`m not trying to change it in the code being executed. Disabling the save object block, the last block, does take away the error. But for obvious reason that cant be a permanent solution.
Please help!!