This is my test code -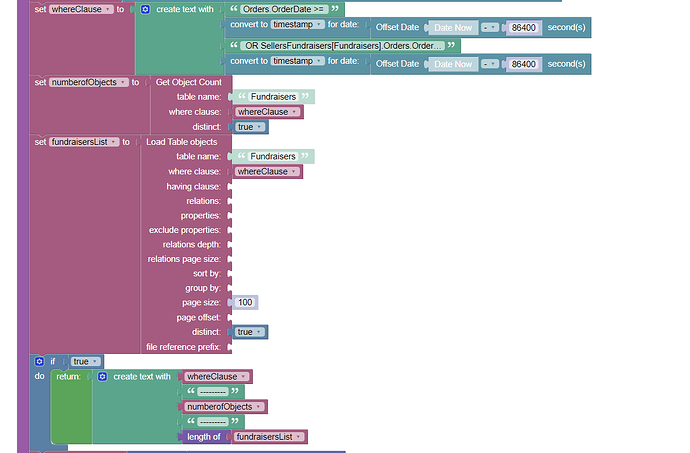 This is what it returns -
"Orders.OrderDate >= 1664484402395 OR SellersFundraisers[Fundraisers].Orders.OrderDate >= 1664484402395---------0---------100"
The query to the table returns the max number of rows (100), and the query to get the object count returns 0.
If I change the distinct to false on the Get Object Count, I get 7xxx, which makes sense for a non-distinct count.
Is this not how this works?