I would like to present my user with a dropdown menu of items. When the user selects an item I want to add it to a list (I will call this the shopping cart as I think its close to what I an trying to do) I want to display the shopping cart in a table format. Each item in the shopping cart should be displayed as a table (or as close as I can get) and be selectable so the user could select an item added to the shopping cart and remove it.
I have looked at the shopping cart demo on youtube but I am looking for a bit more functionality. I don't think I can do this with a datatable component as it requires a table and my shopping cart is more of a list of items. I was looking at "data grid" as the name kinda sounds close to what I am trying to do,
but the documentation link on that page gives a 404 from github google doesn't give any other hits about it.
I'm not sure how to attack this issue. here is a visual of what I am trying to figure out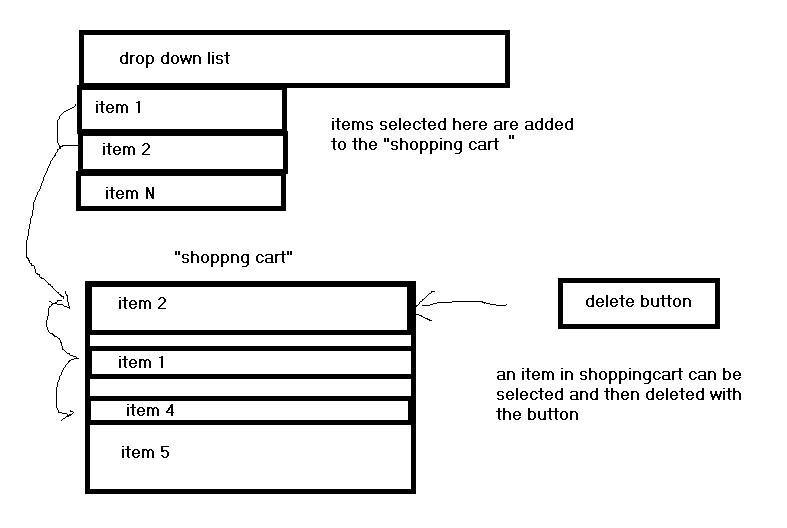 is data grid a solution for this? if so can you give me a link. Is there a better component to use? is this even possible?
any thoughts would be apricated,
H