Hello,
I am trying to establish a one to many relationship between the Users table and a table named dossiers. Both the tables have the username inside.
User table:



Dossier table: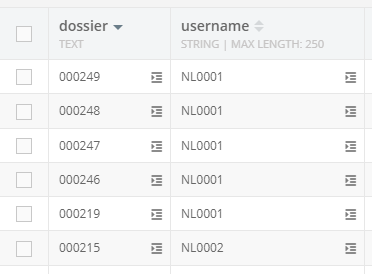 The users are already created, i have a form which stores data in the dossiers table, and i want to use codeless logic to add the one to many relationship between Users and Dossiers.
How can i setup a codeless block to use the Add Object Relations?
Can i only use Add Object Relations or do i first start with Set Object Relations?
I have seen all the movies regarding relations but in those movies a new user is created and a relation is set, and i didnt find any movie regarding one to many in codeless.