I am building functionality for accepting in app payments and am stuck with how to update a user once they have subscribed on a Google device.
Currently the user triggers a payment with some custom code within the onclick function of a button in the UI Builder.
This displays the in-app payment interface. If they complete the payment then the documentation I am using says the following will happen.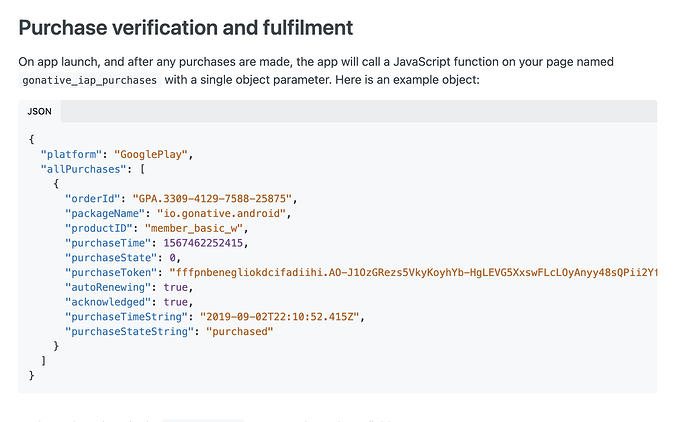 I am stuck with how to use this function to update the user record in the database so that I can display the functionality for a subscribed user.
Any suggestions or links to documentation / videos for how I could do this would be very helpful.
Thanks!