Hi
Towards the end of Marks tutorial…


he creates a nested list of data items, a list of cities within a list of countries.
When creating the 'Dynamic Items Logic' for Cities, Mark gets…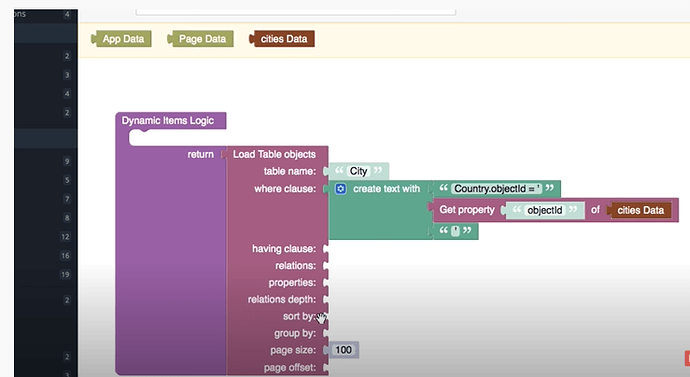 whereas I get…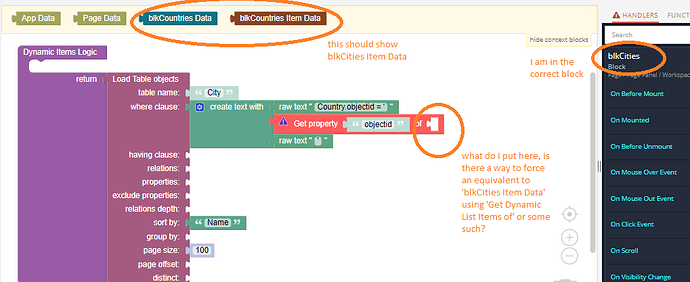 I have tried putting 'blkCountries Item Data' into that spot but it did not display the list of cities in the preview.
I also tried…


I also changed all objectid to objectId, still no work.
And I do have the correct binding on the text field…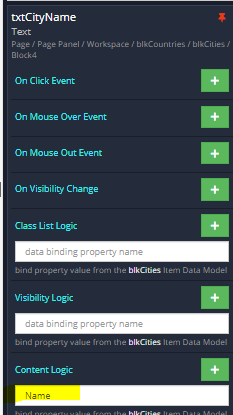 What can I put into the empty jigsaw spot?
BruceX