I have an input box, and I want to filter the input. In the On Change event handler, I have logic to set a Page Data property to the value I want.
This is a simplified example -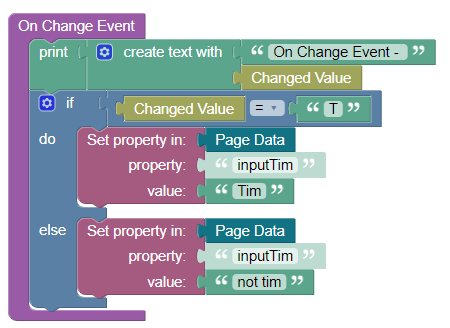 The value logic gets the value from the Page Data variable -

The On Change logic updates the Page Data property, and the value logic runs (see prints below), but the input value doesn't change -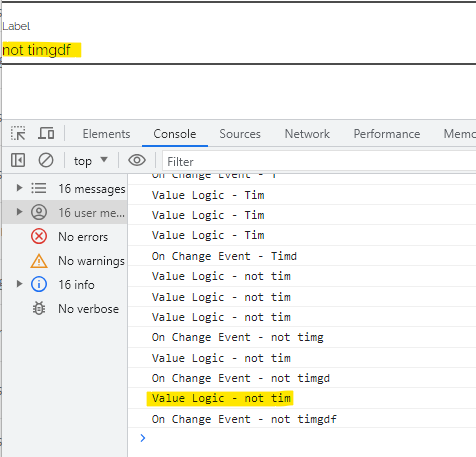 Why isn't the value of the input box getting overwritten?
Thanks,
Tim