I am just starting to work on my first map on Backendless. I am trying to set markers on the map. I am making an array of Points that i thought would work.
Here is what the pluck of collections is passing…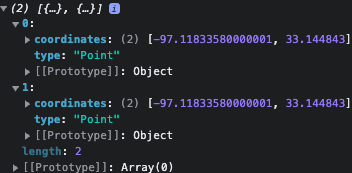 And here is my codeless logic to pass the values…


And here is the error I am getting…


What is the correct way to pass these values?