Hello Team,
I am using the 'Update Object in the Database' Backendless API on make.com.
The simple use case is to update a column 'verificationCode' with a 4 digit code (string).
The setup is as below: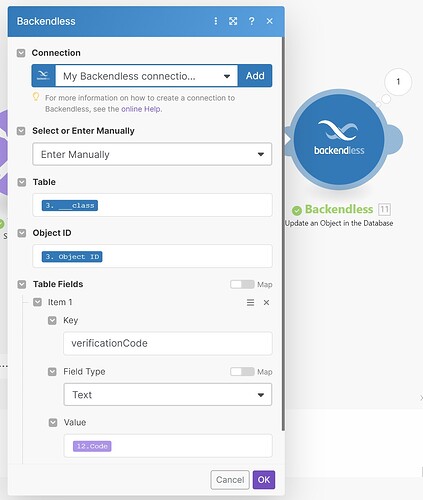 The code above is a 4char string.
The execution is successful.
But, the value saved in backendless database is different than input.
Pls see red arrows.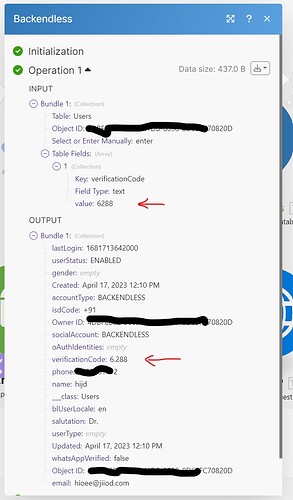 Can you please explain this observation?
Is there something missing at my end?
Best,
Acky