Hello,
I have a GeoPoint that has a user object linked from the metadata (i.e. the user that created the GeoPoint). The user has a phone number property that I want to access through the GeoPoint. However, when I get the object it has only objectId, name, email & password properties. When I check the same object from the console it does have a phoneNumber (among some other) property. (see screenshots)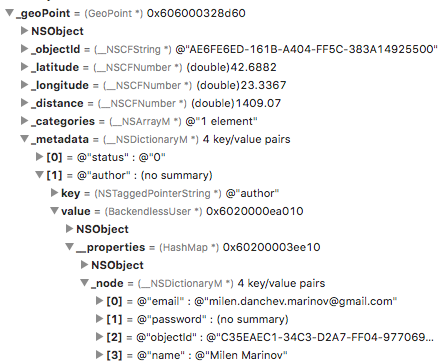 Also, If I login with the same user and access the object from backendless.userService.currentUser it does have all properties:

I'm using the iOS SDK with latest version 5.1.2. The same situation in Android works fine.
Is this a bug in the SDK?