I've reported this happening before, and I think I've lost a good bit of code because of this issue (I asked about this in the general slack channel after the outage @mark-piller).
Steps:
I was working on a Cloud Code API
I needed to check and change something in a different API
I used the browser tree (right side of the Cloud Code section) to change to a different API codeless logic
I started making some changes, and went to look for some logic I added yesterday and it was missing.
The logic is on the server, but not being displayed to the client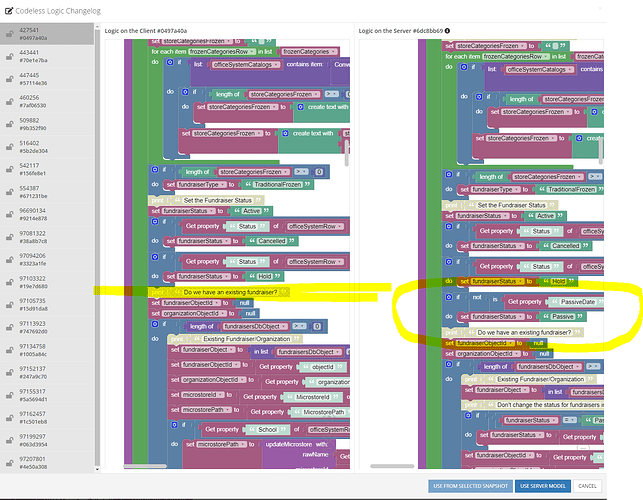 If I had not noticed this and deployed the code, I would have overwritten my changes from yesterday. This has 100% happened to me in the past and it sucks but I've never caught the specifics of how it happened.
If I go into the code from the navigation tree, why would it not load up the most recent version from the server? How do I always force the latest version to make sure I don't overwrite changes?
Thanks,
Tim