I tried adding Microsoft as login provider. Setup was pretty straightforward and I thought it would be ready now. But unfortunately I receive the following error when using the oAuth user login in the codeless ui:
We're unable to complete your request
invalid_request: The provided value for the input parameter 'redirect_uri' is not valid. The expected value is a URI which matches a redirect URI registered for this client application.
I double checked that the url in azure matches the url provided at the backendless dashboard under users > login providers > microsoft


Additionally I tried adding and removing the above mentioned url in to the block that start the login flow as redirect page. Both lead to the same error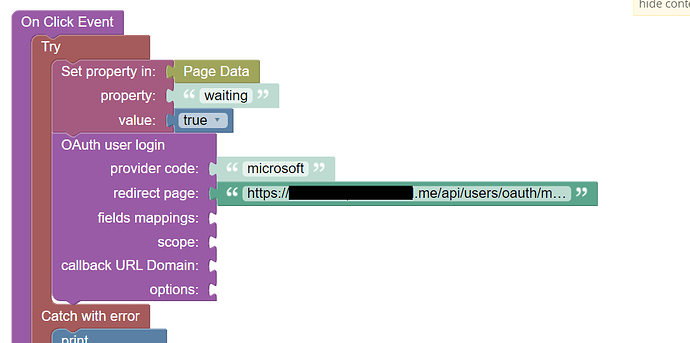 Has anyone encountered this error before and knows how to solve it?