Hi.
There is no geolocation button as described in tutorials, and cannot find geolocation functionality in dashboard
Very usefull, thanks. Can I ask my question another way?
Where is THIS functionality? https://backendless.com/features/backendless-core/geolocation
I have no any "geolocation" button (with a pickpoint icon, on left sidebar).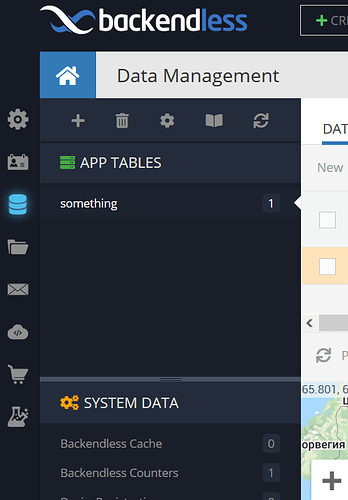 How can I enable it? By creating some spatial data in some tables or what?
This functionality is not available in the newer apps like yours. The new geolocation provides the same functionality and even more with much better performance and flexibility.
Regards,
Mark