Hi Vladimir,
I went through all the mission steps, however I still can't wrap my head around some items.
Would it be possible for you to help me from time to time with my questions?
My current struggle:
I have two tables - users and items. Relation is from user to items, one to many (meaning - one user can have many items).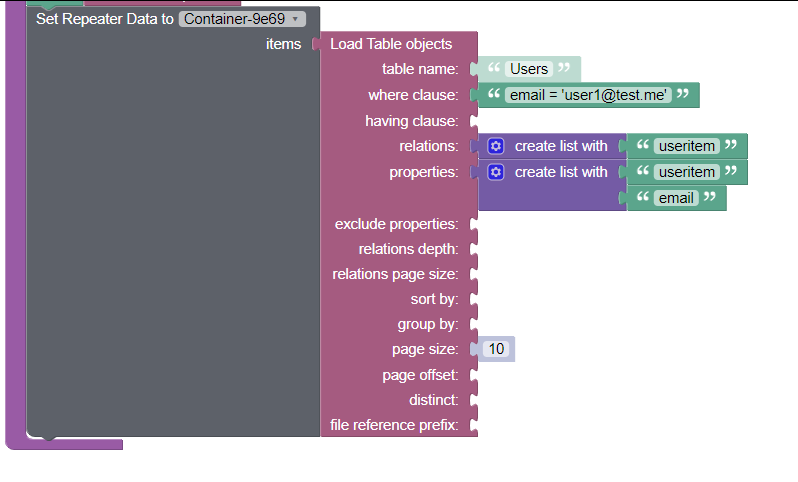 I'm able to retrieve this from the database, but because of the relationship type 1:M I have the results in the form (I used print to console):


So, when I'm trying to put this into repeater data for container, it can't retrieve this data, because it's an array.
However if I put data binding as "useritem[0].itemname", it shows the first element of the array. But my goal is to list all items that have relationship to a particular user…
Please advise.
PS. I can speak english or russian, whatever you prefer.