I have set the permissions for a directory in the following way: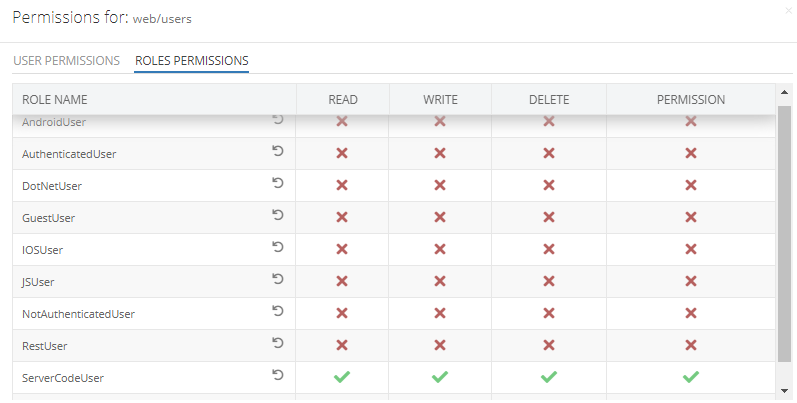 In my backend JS-code, I want to count files/dirs in that folder using the API Backendless.Files.getFileCount().
I'm getting the error "User has no permissions for specified resource".
From the documentation, I understood, that when calling APIs from my server code, I have the role "ServerCodeUser" assigned. So, I should be able to do anything in that folder.
By configuring access permissions to these roles an application may allow to custom server-side code (ServerCodeUser role), but completely reject access to the client apps (all other roles).
…
When an API call originates from business logic (Java, JS or Codeless), Backendless assigns the ServerCodeUser role.
Is this a bug, or am I missing something?
Regards