I'm logged into my app. The app is accessing and displaying an image file. To display the image, I'm using the "Source URL Logic"-binding in UI Builder.
The image is displayed correctly when using the following permissions for this file: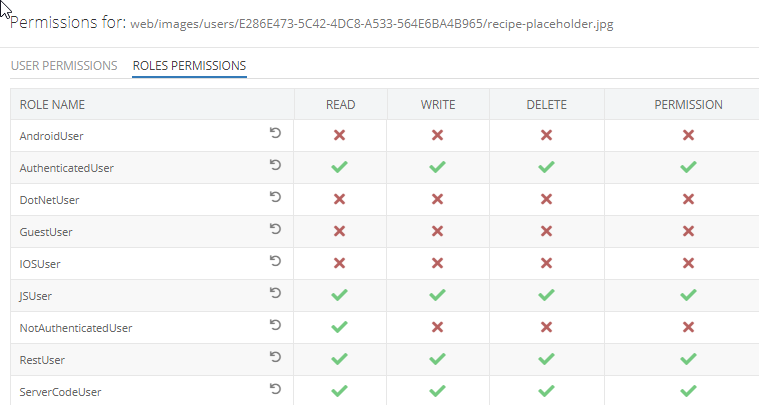 Now, I want to restrict the access to the image to AuthenticatedUser. Therefore, I'm setting the red cross for "NotAuthenticatedUser":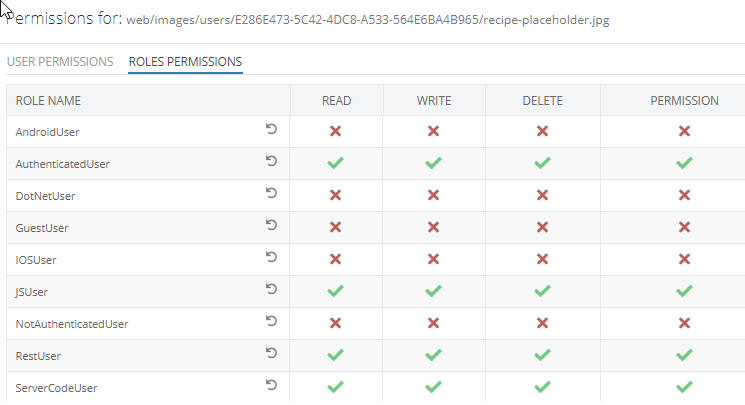 The effect is however, that the image is not read-in by the application, although I'm working with a logged-in user, which should still have read access.
Browser Dev-Tools are showing the error
GET https://eu.backendlessappcontent.com/.../files/web/images/users/E286E473-5C42-4DC8-A533-564E6BA4B965/recipe-placeholder.jpg 400 (Bad Request)

Am I doing something wrong here?