Re: "Social Login API and OAuth2 Integration for User Login" video 12 "Backendless User Management" course
In using Twitter for OAuth2 authentication I'm getting an error:
Callback error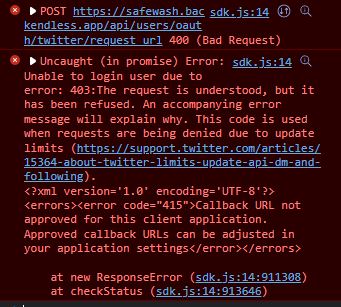 I think "Unable to login user due to error: 403:The request is understood, but it has been refused" indicates the communication took place but Twitter doesn't 'like' something.
"Callback URL not approved for this client application." seems pretty clear; question is, why?
Through the Twitter Developer Portal I've
regenerated the API Key and Secret, then reloaded them into the Twitter Provider settings,
Mark's video (4:13) shows only the Callback URL; that setting now shows two URLs. Currently Twitter also requires a Website URL;.I assumed the second Callback URL is the needed Website URL (?).
Callback URL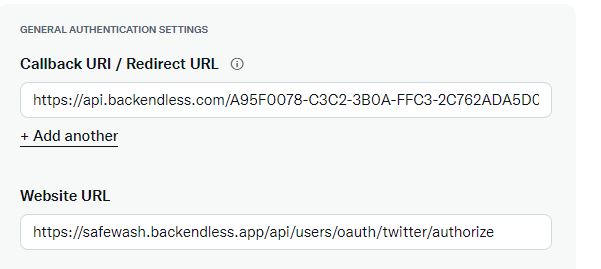 Am I correct about the two Callback URLs? Is there something else I should be looking at?