I found my 2 most expensive situations in the graph, that are Tier 10:
6/7 = 948 API Calls/ min
6/23 = 905 API Call/ min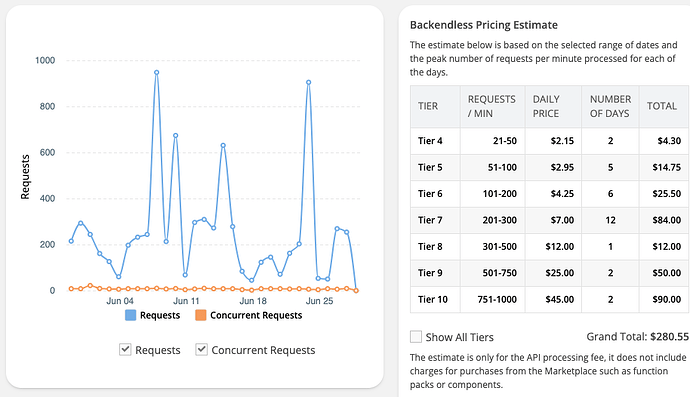 Looking for that day this are the details to try to find and understand that: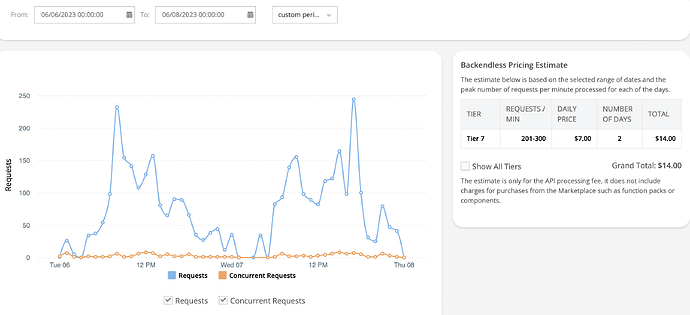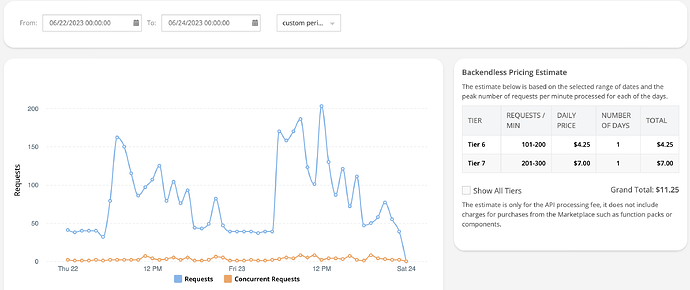 The conclusion is the were no Tier 10 those days just Tier 6 and Tier 7 looking in time frames of the full day.
Sorry but how to understand the Scale Plan if we can find when or where are the correct Tier? My business is a simple database of people visiting a location (Access Control) and going to Tier 10 it's not possible to paid by the client (US$1350) and take me out of the business.
Thanks, Mario